Employment Opportunities
If you would like the satisfaction of working with the citizens of McDowell County and great benefits, then becoming a Department of Social Services Employee may be for you. We currently have one open position. If you would like to view this job posting and job postings in other counties in North Carolina, please click on the following link: North Carolina Social Services Job. The site also provides information about the counties and useful links. The PD107 (state application) can be downloaded below.
PD107 PDF
PD107 Word Document
DSS employees are covered under the Family and Medical Leave Act. Please click
here
to learn more information.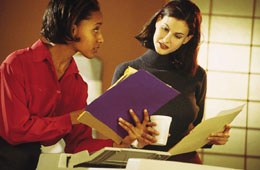 Document Actions