Intake and Child Protective Services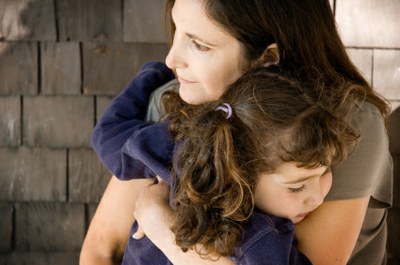 Child Protective Services are legally mandated, non-voluntary services provided to ensure the safety and protection of children who are abused, neglected, and dependent. Protective Services for Children are provided to children and their parents/caretakers in response to instances of actual or suspected child neglect, abuse, dependency, or exploitation through an investigation/assessment of the reported abuse, neglect, or dependency. The purpose of the investigation is to determine the extent of any abuse or neglect, the risk of harm to the child, whether the child and family need assistance or intervention services by the Department of Social Services, what services would be most helpful, and whether a petition should be filed to take the matter to juvenile court.

These services are provided by an intake unit, investigative units, treatment units, and an on-call unit. The on-call social worker responds to emergency situations, which cannot be handled during regular office hours-nights, weekends, holidays, etc.

The Department of Social Services is mandated by law to accept reports of abuse, neglect, and dependency of children 24 hours a day 7 days per week. This is accomplished during regular office hours by a social worker that gathers the information from a reporter.


The law requires everyone to report suspected child abuse or neglect:

"Any person or institution who has cause to suspect that any juvenile is abused or neglected or dependent, as defined by GS7B-101, or who has died as a result of maltreatment (to treat cruelly or roughly) shall report the case of that juvenile to the Director of the Department of Social Services in the county where the juvenile resides or is found."

Reporting child abuse or neglect should be done as soon as possible. If you suspect abuse or neglect of a juvenile in McDowell County call our offices (828-652-3355) and ask for the intake worker for children's services. If it is an emergency, contact your local law enforcement agency. Filing a report to the Department of Social Services can be done orally, in writing, or in person. The person making the report is immune from criminal liability if the report was made in good faith. Local county Departments of Social Services can accept reports on non-residents; however these reports must be forwarded to the appropriate county of jurisdiction. These types of reports should involve a minor child (under the age of 18) and a parent or caretaker identified as a perpetrator. Reports involving non-caretakers are generally handled solely by law enforcement.

To make a report to the McDowell County Department of Social Services call:
During normal business hours (828-652-3355) or by a visit to the Department of Social Services at (145 E. Court Street Marion, NC 28752)

After hours, night, holidays, weekends call (911), or through the McDowell County Sheriff's Department ( 828-652-4000) and ask to be put in contact with the on-call social worker for the Department of Social Services. Our worker will contact you regarding your report.
Document Actions