Foster Parent Licensing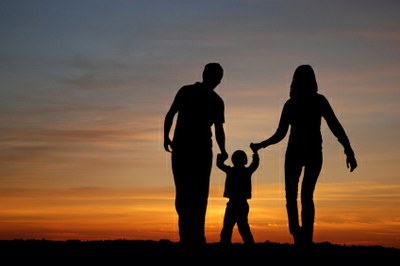 McDowell County is currently in need for foster parents. It is the goal of the agency to recruit and train as many other families as possible, so that the children in our county can be provided with safe and stable homes while they are in the foster care system.


Our Needs
We need foster families for children of all ages, but specifically for teenagers, sibling groups, children with special physical and emotional needs, and children of minority backgrounds.


Foster Parents
You can be a foster parent if:
You are single, married, widowed, or divorced
Over 21 years of age
Any race
Any economic background
Any religion
You own or rent your home
You are a stay at home parent or you work outside the home
You are physically able to work with children
You have a stable home and income
You maintain a drug-free environment
You have time to take care of a child's needs
You LOVE kids!
Requirements for Licensure
North Carolina state law requires that all foster homes be licensed to care for children in their care. These licenses are issued by the NC Department of Health and Human Services. County Departments of Social Services and several private child-caring agencies are authorized to work with potential foster parents to assist them with the licensing process and to provide supervision and support for foster parents.


Requirements for foster families to be licensed with McDowell County Department of Social Services include:

1. Potential foster parents must participate in and complete 30 hours of pre-service training provided by the agency. The curriculum is called TIPS/Mapp- Trauma informed partnering for safety-model approach to partnerships to parenting.

2. Potential foster parents must complete a family profile by providing the most accurate and honest information regarding their family.

3. The family's home must receive and pass a fire and safety inspection arranged by the agency.

4. All foster families must receive and pass an environmental safety check that is arranged and completed by the agency.

5. All family members that live in the home must have a physical exam.

6. All family members 18 years and older must be fingerprinted in order for criminal records to be conducted locally, through the SBI, and through the FBI.

7. To be licensed, foster parents have to be at least 21 years of age.

8. Foster families need to have adequate income to financially support their own family without relying on the foster child's board payment, as the board payment is designed to cover the essentials of room and board to the foster child.

9. The foster home must have a working telephone. Cell phones are acceptable as long as there is good signal in the home, have access to charge phone during power outage, and child has access to phone in case of emergencies.

10. The foster family must have access to transportation to meet the needs of the foster child.

11. A high school diploma or GED is preferred but interested applicants with the ability to read and write would also be considered.

12. The foster home must provide each child with their own personal sleeping space.

13. Foster parents must work well with the agency's social workers, birth families, therapists, professionals in the community in this "partnership of parenting."



Facts and Myths about Foster Parenting
Myth: You have to be rich to be a foster parent.
Fact: You don't have to be rich. You need to be able to provide for your own family without the assistance of the monthly stipend that is received to provide for the foster child's day-to-day needs

Myth: You have to own a huge home.
Fact: Many foster parents rent their house, apartment, or mobile home. Foster homes, whether rented or owned, are required to meet basic safety requirements. Each foster child must have their own sleeping space in the home, but may share bedrooms with children of the same gender.

Myth: You have to be married to be a foster parent.
Fact: Foster parents are married, single, widowed, or divorced. There is no marriage requirement to fostering.

Myth: Foster parents can make a lot of money by fostering.
Fact: Foster parents do not receive a salary for caring for the children in their home. They do receive a monthly board payment depending on the age of the foster child in their home. This board payment is designed to cover the daily expenses incurred by having another child in the home. This is expected to help with food, board, clothing, and other needs of the child in the home. Each child in foster care is covered by Medicaid to meet any medical needs.

Myth: You have to have at least one stay-at-home parent to be a foster parent.
Fact: Many foster parents work full time jobs outside of the home. If additional care is needed for a child placed in the home of a working foster parent, the agency will provide for day care and after-school care as necessary.


More Information
For more information, please call (828)652-3355 and ask to speak with Jenny Millsaps, the Foster Home Licensing Social Worker.
Document Actions