Adult Medicaid
OVERVIEW OF MEDICAID FOR THE ELDERLY, BLIND AND DISABLED
The income limit for Medicaid for the elderly, blind or disabled is equal to 100% of the federal poverty level. There is a limit on personal assets.


The monthly income and asset limits for Adult Medicaid (effective 4/1/2023) are: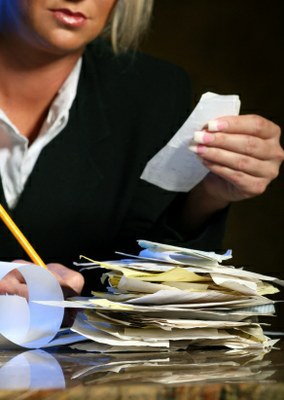 Single person-Full Medicaid
Income = $1,215.00
Assets = $2,000.00
Married couple-Full Medicaid
Income = $1,644.00
Assets = $3,000.00
Single person-MQB (pays medicare premium only)
Income= $1,641.00
Assets= $9,090.00
Married couple-MQB (pays medicare premium only)
Income= $2,219.00
Assets= $13,630.00
If the income exceeds the above amounts, the person can meet a deductible based upon the Medically Needy Income Limit.
Deductibles

A deductible in Medicaid works much the same as a deductible for private insurance. A person will be responsible for a certain amount of the unpaid medical bills before Medicaid will pay. This deductible is not a set dollar amount, but is based on the person's income. The deductible can be for up to 3 months prior to the date of application or for a period of 6 months beginning with the month the application is made.

A Medicaid deductible is met by adding up your medical costs on a day to day basis. When a Medicaid applicant is billed for medial care, supplies and prescriptions, he has incurred medical costs and these costs will be used to meet the deductible. Only the portion of the cost that the applicant is required to pay can be used toward meeting the deductible. You can be authorized for Medicaid on the date that the bills add up to the amount of the deductible.
Eligibility

In Medicaid, your spouse's income is counted in determining eligibility, as is a parent's income counted for eligibility for a child.

You are not required to take anything with you when you apply for benefits, however it is always helpful to have your:
Social Security Number
Proof of your income and information about your bank accounts and insurance policies.
Tax records if you are self-employed.

Medicare Savings Programs

If you income exceeds all of the programs listed above and you do not feel you can meet a deductible, and you have Medicare, you may be eligible for programs referred to as the Medicare Savings Programs. These programs can pay the Medicare Part A and B monthly premiums.

Some residents of nursing homes qualify for Medicaid to help pay for their cost of care.

In addition, some individuals who are in need of nursing home care can receive benefits under the Community Alternatives Program (CAP), which allows a person to stay at home and still receive needed services. There are additional requirements that must be met to qualify for either of the above programs.

Some individuals in adult care homes (rest homes) are eligible for monetary help from the Special Assistance program to help pay for their care in the home. These individuals also receive Medicaid to help pay for their medical care and needs.
How Do I Apply For Adult Medicaid?
If you wish to apply for benefits, you have the option of filling out an application and returning it to DSS, mailing the application in, or fax to 828-652-9167. You also have the option of accessing the state's epass website. To access epass, click here.
You can also come into DSS and file an application with the intake unit.
Document Actions