Food and Nutrition Services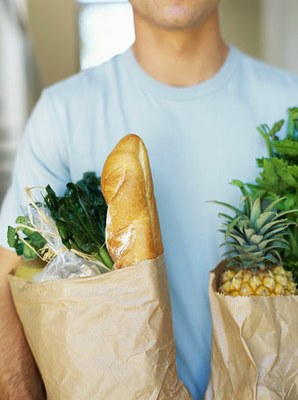 Food and Nutrition Services (FNS) is a program designed to supplement the food budget of those that are income eligible. Promoting the general health and well being of our nations population by raising the levels of nutrition among eligible families and individuals.

Qualified families and individuals can buy food items with their FNS benefits.

You cannot buy:Tobacco, pet food, paper products, cleaning products, alcoholic beverages or personal hygiene products with FNS benefits.
Income Eligibility Limits for Food and Nutrition Services

In order to be eligible for FNS, you must fall under the gross income test or categorical eligibility guidelines. Please note that not all households are considered categorical eligible and although you may fall under the income limits, you still may not qualify for FNS benefits.
Household Size

Gross Income
(before taxes)


Categorical Eligibility

1
$1473.00
$2266.00

2
$1984.00
$3052.00

3
$2495.00
$3840.00

4
$3007.00
$4626.00

5
$3518.00
$5412.00

6
$4029.00

$6200.00

7
$4541.00
$6986.00

8
$5052.00
$7772.00

Each Additional (+$512) (+$788)
Member
How do I Apply for Food Assistance?
North Carolina now provides a website that will determine if someone may qualify for Food and Nutrition Benefits and give you the opportunity to apply for benefits. The user will create an NCID, complete and submit an electronic application, and has the ability to check the status of that application. To access this tool, please click here.
Applicants have the right to complete a mail in application, or come into the office to see an intake worker. Mail in applications can be picked up at The Department of Social Services, or printed off the internet (please click on link). Once the application is filled out, applicants can drop the application off in the lobby, leave in the drop box, or mail the application to:
McDowell County Department of Social Services
Attn: Donna Wilson
PO Box 338
Marion, NC 28752


Applicants also have the option of faxing the completed application to (828)652-9167. Please send to the attention of Donna Wilson. An id must be provided with your application if you are seeing someone at the office, faxing an application, or dropping an application off at DSS. If you complete an electronic application, please get us a copy of your ID as soon as possible (if you do not have an ID, please contact us so we can give you alternate methods to verify ID). If you are eligible for expedited benefits, you can not be authorized for benefits until we have verification of identity and an interview has been completed.
Once the mail in application is received, a worker will contact you for a phone interview and inform you of the materials that are needed to process your application.
If you have not heard anything, or received anything in the mail within 2 weeks of applying, please contact us at:
McDowell County Department of Social Services
145 East Court Street
Marion NC 28752
828-659-0628
One thing to keep in mind is that the Food Assistance Program prorates the first month's benefits from the day the local office gets your application, so it's to your advantage to get the application to the office quickly.
What to bring with you
Proof of identity
Earned and Unearned Income Verification
What foods are eligible for purchase with food benefits?
Households CAN use food benefits to buy:
Foods for the household to eat, such as:
breads and cereals
fruits and vegetables
meats, fish and poultry
and dairy products
Seeds and plants which produce food for the household to eat
Households CANNOT use food benefits to buy:
Beer, wine, liquor, cigarettes or tobacco
Any nonfood items, such as:
pet foods
soaps, paper products, and household supplies
Vitamins and medicines
Food that will be eaten in the store
Do I have to use all my Food benefits up in the month that I receive them?
Any benefits that you have remaining in your Food Assistance EBT account at the end of the month WILL be carried over into the next month.
However, if you have not used your EBT card at all for one year, the State will begin the process of permanently removing your food stamp benefits from your EBT account.
Agency Hours
8:00 until 5:00pm
Document Actions